November 2 - 23, 2016
Wednesday Evening Live Video Broadcasts
6pm Pacific Time ~ Replays Anytime!
Check Local Time
This live video broadcast study course will offer a rich opportunity to explore your journey of awakening in-depth -- with Adyashanti's unique perspective and insightful guidance.
The topic of focus for this course has not yet been announced.
Your registration includes:
Four live 2-hour video broadcasts -- each session includes a talk followed by the opportunity for you to call in and speak with Adyashanti directly.
Video replays posted within 2 days after each live broadcast to watch at your convenience any time during the course -- no need to worry if you miss a broadcast!
Session notes to help you remember and integrate the teachings -- posted within 2 days after each live broadcast.
Three video teachings or meditations to powerfully guide your unfolding during the week in between the live sessions.
Audio MP3s of all the video content -- download to your computer so you can revisit the teachings long after the course ends.
An online Q&A area where Adyashanti will be responding to a limited number of emailed questions.
A PDF of all Q&A and Session Notes so you'll have all the written material in one place -- available about 2 weeks after the course ends.
All of the above will be accessible from the Study Course page of Adyashanti's Cafe Dharma when you are a registered participant and you are logged in to the website. You will have access to all the links, replays, and downloads until 30 days after the course ends.
Dates & Details
Wednesday Live Session Dates:
November 2, 9, 16, 23
Live Session Broadcast Time: 6pm-8pm Pacific Time
Check Local Time
Video Replays of Live Sessions allow you to watch at a time that works for you -- starting 48 hours after each broadcast.
Study Course sessions will be similar to Radio Adyashanti broadcasts, but will be available only to registered participants. The live sessions will broadcast in both audio and video stream formats and will be accessible on mobile devices.
Participants understand that all online events with Adyashanti will be recorded for use by Open Gate Sangha, Inc. Recording formats may include audio, video, and written/emailed text. If any participant wishes not to have his or her image, voice, or words recorded or published, please notify Open Gate Sangha in writing.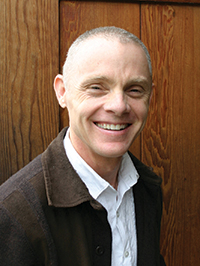 Registration
Registration will open on October 15 and close on October 31 (or sooner if the course fills to capacity) -- Register on the Study Course page of Cafe Dharma.
Broadcast Dates: Wednesdays, November 2, 9, 16, and 23.
Broadcast Time: 6-8pm PST
Check Local Time
Cost: TBA
Registration: To be notified when this online study course opens for registration, log in and sign up for email updates.
To register, go to the Study Course tab at Cafe Dharma.
Financial Assistance: See scholarship application details.