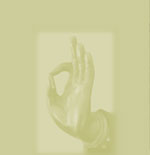 No Distinct Self Awakens
Excerpted from Adyashanti's "The Way of Liberating Insight" Online Course Q&A

A participant writes: I have been sensing into awareness, but I have not previously thought of it as the ground of my being; it hasn't had any spiritual connotation for me. I have, however, experienced it as a quiet alertness, warm, comforting, peaceful and loving, and somehow both young and old. Whenever I relax into it, all the stress goes away and my mood becomes softer.

If there is a problem, it is that I know I am aware but not that I am awareness. I also know that I am not my thoughts or emotions, or even my body. But when I consider I am that which is aware, so far I haven't seen what "that" is, even though you and others have offered teachings to help me recognize it. I need to see.

Adyashanti: I appreciate your inquiry into the nature of yourself and awareness. It is true that we can never see ourself as a thing, or as an object of awareness. And we certainly cannot ever see awareness; we cannot see our own seeing. But there is a mysterious and profound way in which our true nature recognizes itself -- not as something "out there" that we can see or relate to, but as the totality itself recognizing itself.

Such recognition is intuitive, spontaneous, and immediate. And it happens when we no longer try to recognize ourself as apart from anything, when we are no longer looking for ourself as some piece, or part, or subject of our experiences and our perceptions. For there is no part or distinct subject who awakens; rather, it is the whole or the totality that awakens.

And all along we are the totality. Even our sense of individuality and human uniqueness is itself the totality appearing in a unique way.



---

The above Q&A is excerpted from an online study course with Adyashanti. Learn about his most recent course on the Study Course page.

© Adyashanti 2015



Print this page

Cafe Dharma
Radio Adyashanti and audio downloads at Cafe Dharma.
Books, Tapes & DVDs
Browse the complete catalog of Adyashanti's books, tapes & DVDs.