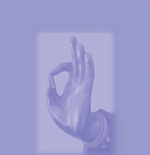 Cambridge, MA




June 18, 2014



See details for each event below:




Cambridge Satsang


June 18, 2014
Wednesday , 7:00 PM - 9:00 PM
Cambridge, MA
At-the-door registration only
$20 at the door on June 18

First Church in Cambridge, Congregational
United Church of Christ
11 Garden Street
Cambridge, MA 02138
Map



Registration and Information




There is no preregistration for this event. Contributions accepted at the event -- cash or checks only.
Doors open at 6:30 pm.
For local information or to volunteer contact Sara at sara_fiz@hotmail.com





"Don't try to hold onto what is realized, be what is realized. You cannot maintain realization or sustain it. In order for it to always be, you must be it yourself—in your humanity."

"You must choose between your attachments and happiness."

"Selflessness arises out of the realization that you are the world and much more as well. All arises within you and is an expression of you."

~ Adyashanti

Welcome!
Featured Book
New to our site?
Visit our Welcome page
for links to popular pages and free publications.
Sign Up as a Member for email updates with free downloads & more.
Scholarships
Open Gate Sangha offers a limited number of scholarships to intensives with Adyashanti. Application deadline is 5 weeks prior to the event.
Transmission
Connect with people sharing the Dharma
from New York to Vancouver