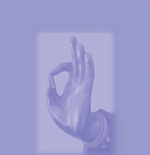 Bethesda, MD




June 14 - 15, 2014



See details for each event below:




Bethesda 2-Day Intensive


June 14 - 15, 2014
Saturday , 12:00 PM - 6:00 PM Sunday , 1:00 PM - 6:00 PM
$180 registered online by June 06
$200 at the door on June 14


River Road Unitarian Universalist Congregation
6301 River Road
Bethesda, MD 20817
Map



Registration and Information




Online Registration: Online pre-registration for the complete 2-day event is available for $180.

Single-Day and At-the-Door Registration: If you wish to register for either Saturday or Sunday, or if you missed the pre-registration deadline, you may register at the door, space permitting. At-the-door registration is $100 for one day or $200 for both days, cash or checks only.
Scholarships: Limited scholarships are available, apply by May 23.
Co-sponsored by the Insight Meditation Community of Washington (IMCW)
For local information or to volunteer, contact Glen at glenedharrison@netscape.net



"Don't try to hold onto what is realized, be what is realized. You cannot maintain realization or sustain it. In order for it to always be, you must be it yourself—in your humanity."

"You must choose between your attachments and happiness."

"Selflessness arises out of the realization that you are the world and much more as well. All arises within you and is an expression of you."

~ Adyashanti

Welcome!
Featured Book
New to our site?
Visit our Welcome page
for links to popular pages and free publications.
Sign Up as a Member for email updates with free downloads & more.
Scholarships
Open Gate Sangha offers a limited number of scholarships to intensives with Adyashanti. Application deadline is 5 weeks prior to the event.
Transmission
Connect with people sharing the Dharma
from New York to Vancouver