Registration will open on October 15, 2014 in Adyashanti's Cafe Dharma.
"Nisargadatta Maharaj was one of the towering modern-day figures of nonduality. His book, I AM THAT, has become a beloved spiritual classic of the direct path to spiritual awakening. I discovered Nisargadatta in my early thirties and was thrilled to find someone who spoke about the experience of Self-realization in words that exactly described my own experience. Nisargadatta had a genius for talking about awakening and the means to its realization in the most simple and direct way possible. His ability to cut straight to the heart of the seeker gave his teachings stunning power and vitality.
During this course, I will explore the core teachings of this illumined sage and clarify how to apply them in the most direct and efficient way possible, not only in terms of spiritual practice, but also how they relate to everyday life. Nisargadatta's teaching style was direct, no nonsense, and even abrupt at times. My hope is that we can all enter into his single-minded focus on realizing the absolute nature of reality during this course. This course will also include weekly supplementary videos describing how to put the teaching into practice." ~ Adyashanti
In this four-part live broadcast study course, Adyashanti will lead a transformational inquiry into the depths of Nisargadatta's teachings. During the course you will have access to Adyashanti's insight and guidance about:
The core practice of Nisargadatta.
The practice of sensing into your I AM-ness.
The value of earnestness.
The difference between consciousness and awareness.
What you were before you were born.
Being everything and nothing.
The art of Inquiry.
The nature of love.
The relationship between the absolute and relative natures of reality.
How to apply these teachings to your everyday life.
Four weekly sessions ~ live online video broadcasts, which include:
The opportunity to call in and speak with Adyashanti directly.
Additional video teachings and explorations between live sessions.
Free audio recordings of each live session ~ available within 2 days of each broadcast. (If you miss a live broadcast, you can listen to the recording.)
Access to an online Q&A area where Adyashanti will be responding to a limited number of emailed questions.
All of the above will be accessible from this Study Course page when you are a registered participant and you are logged in to the website.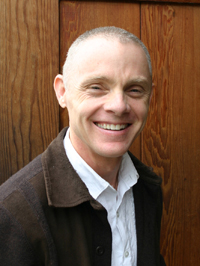 Registration Opens October 15
4-Part Online Study Course
Broadcast Dates: Wednesdays, November 5, 12, 19, and 26.
Broadcast Time: 6-8pm PST
Check Local Time
Cost: $120 (includes MP3 recordings of the course sessions and supplemental teachings)
Registration closes Sunday, November 2, 2014 -- or sooner if the course fills to capacity.
To register, go to the Study Course tab at Cafe Dharma.
---
Limited financial assistance is available; the application deadline is October 22, 2014. To apply, send an email with
Your full name
Your Adyashanti.org log-in email address
Your intention for the course
Why you are requesting financial assistance.
Responses will be emailed on October 30 after applications have been reviewed. Send your email to nov2014sch@adyashanti.org.