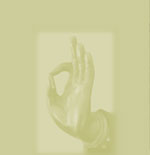 Monday, 30-Nov-2015
Satsangs
Satsangs with Adyashanti are a time of silence and intimate investigation into the nature of spiritual awakening and living an awakened life. Each satsang begins with a period of silence, followed by a talk, and
then a dialogue with the audience.


For dates, times, and directions,
click on the links below.





San Francisco Bay Area

Other Areas (Travels)

Adyashanti will be offering evening satsangs in the following cities. Details will be posted on the Travels page.