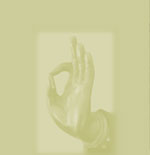 Friday, 25-Jul-2014
Schedule of Retreats
For detailed information about retreats, see the menus on the right.
Scroll down to view the complete list of currently scheduled retreats.
Special Retreat
September 12-19, 2014
Special 7-Night Retreat hosted by
Omega Institute in New York
This retreat still has openings.
Details and Registration: www.eomega.org
Retreats Hosted by Open Gate Sangha
Below is a list of upcoming retreats with Adyashanti hosted by Open Gate Sangha. Registration for these retreats happens by random lottery. For retreats that are already full, you can put your name on a waiting list.
August 17 - 24, 2014
England 7-Night Retreat
Woldingham, Surrey
Event Fee: $660
Housing: $490-$650


This Retreat is FULL.


Click here to put yourself on a waiting list.