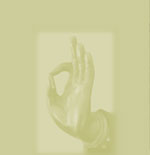 Thursday, 23-Oct-2014
Schedule of Retreats
Watch Adyashanti's Invitation to retreat
Registration for 2015 European retreats will open on January 15, 2015.
For detailed information about retreats, see the menus on the right.
Scroll down to view the complete list of currently scheduled retreats.
Retreats Hosted by Open Gate Sangha
Below is a list of upcoming retreats with Adyashanti hosted by Open Gate Sangha. Registration for these retreats happens by random lottery. For retreats that are already full, you can put your name on a waiting list.