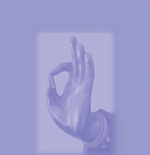 Note: For Adyashanti's teachings and events, click on the links in the left hand column.



| | | | |
| --- | --- | --- | --- |
| Date | Event | Hosted By | City |
| May 22 - 26 | Well Being 4-Night Silent Retreat | Open Gate Sangha | Tazewell,TN |





General Information




Well Being 4-Night Silent Retreat



May 22 - 26, 2014
Tazewell, TN

Total Cost:
$325 (Event Fee) plus
$200-$460 (Housing Fee)



Registration


Registration is open.

$325 registered online by May 22

Housing:After you have registered for the retreat, download the housing application and follow the instructions to reserve your accommodations.
Housing fees payable directly to Well Being Foundation Well Being Conference Center.
Please note: To support the retreat, each retreatant will be asked to perform 30-45 minutes of light work service each day.



Scholarships


Scholarships



Cancellations


Event Fee Cancellation Policy: $50 if cancelled on or before April 21. No refunds for cancellations after April 21. All event fees are non-transferable to other events and to other persons.

Well Being Housing Cancellation Policy: $50 if cancelled on or before April 21. No refunds for housing cancellations fees after April 21.




Time


Thursday, 5:30 PM - 10:00 PM
Friday, 7:00 AM - 10:00 PM
Saturday, 7:00 AM - 10:00 PM
Sunday, 7:00 AM - 10:00 PM
Monday, 7:00 AM - 12:00 PM


The retreat begins with registration, 3-5pm on Thursday, May 22 and ends on Monday, May 26 at Noon, with an optional lunch.

All participants are required to attend the entire retreat.



Location


Well Being Foundation
557 Narrows Road
Tazewell, TN 37879



Directions:


Map this location
Please click on above link for directions



More Information


Apart from the time together in Satsang, this retreat will be held in full silence. Please note that this venue is not wheelchair accessible due to the hilly topography of the site. Please check other retreat locations with Mukti for accessibility.

About This Event



Mukti offers silent retreats to nurture the emergence of spirit into consciousness. Retreat is for those who are willing to set aside personal concerns and to give all of themselves to that which is unconditioned that reveals Itself to be the one true reality of each of us and all of existence.

This retreat offers a departure from one's usual daily activities as well as an opportunity to share a common intention to discover the truth of what is. To support this intention, all retreats are held in deep silence, except for the time together in satsang. In addition to satsang, the daily schedule includes several periods of meditation. Both satsang and meditation are suited to penetrating heartfelt questions and, along with shared intention, create a synergistic combination for Self remembrance.

The schedule will allow opportunity to explore and enjoy the beautiful landscape that includes rolling wooded hills and meadows as well as a nearby river.