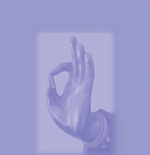 Note: For Adyashanti's teachings and events, click on the links in the left hand column.



| | | | |
| --- | --- | --- | --- |
| Date | Event | Hosted By | City |
| January 27 | Grass Valley Silent Retreat Day | Open Gate Sangha | Grass Valley,CA |





General Information




Grass Valley Silent Retreat Day


Discover Your True Self

January 27, 2018
Grass Valley, CA




Registration


Registration is open.

$75 registered online by January 19
$85 at the door on January 27
On the day of the event cash or checks only



Scholarships


Scholarships



Cancellations


Cancellation fee is $25 prior to the first day of the intensive. No refunds for cancellations on or after the first day of the event.




Time


Saturday, 9:30 AM - 5:00 PM


Please arrive on time. Doors will close promptly at 9:30 for 40 minutes.

8:30am Registration begins
9:00am Doors Open for Silent Sitting
9:30am Doors Close for Meditation
10:10am Doors Open for Late Arrivals



Location


Unity in the Gold Country
180 Cambridge Court
Grass Valley, CA 95945



Directions:


Map this location
Please click on the above link for directions.



Meals & Accomodations




Please bring a bag lunch or plan to eat at a nearby restaurant.




More Information




Chairs will be provided.


You may bring a backjack or cushion for floor seating.


We suggest you wear comfortable clothes.

Local Contacts:

Bill: 530-265-2084 or email:

billdrake2@gmail.com

About This Event

Silent Retreat Day in Grass Valley

What is the most essential you that is present regardless of thought or emotion? Who or what has been present for all of your life experience? How does this spirit of constancy touch your life? Mukti will speak on these compelling topics and explore them with the audience through questions and answers pointing directly to the true nature of self.

This silent retreat day will offer a potent blend of stillness and dynamic inquiry. With three short satsangs, interspersed with periods of silent meditation, attendees will have an opportunity to tend to inner and outer silence and to nourish the brightness that shines through delusion.

With the exception of Mukti's teaching and the question-and-answer portion of satsangs, the retreat day will be held in silence.