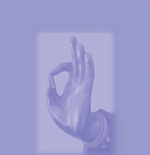 Note: For Adyashanti's teachings and events, click on the links in the left hand column.



| | | | |
| --- | --- | --- | --- |
| Date | Event | Hosted By | City |
| October 7 | San Rafael Satsang | Open Circle | San Rafael,CA |





General Information




San Rafael Satsang


The Depths of Your Being
October 7, 2014
San Rafael, CA




Registration


$15 at the door on October 7
Cash or Checks only.



Time


Tuesday, 7:00 PM - 9:00 PM


Doors open 20 minutes prior to satsang for silent sitting.



Location


The Falkirk Cultural Center
1408 Mission Avenue
San Rafael, CA 94901



Directions:


Map this location
Click on the above link for directions



More Information




Some chairs and backjacks will be provided.

About This Event

San Rafael Satsang-Hosted by Open Circle

What is the most essential you that is present regardless of thought or emotion? Who or what has been present for all of your life experience? How does this spirit of constancy touch your life? Mukti will offer a mediation and then speak on these compelling topics followed by the opportunity for questions and answers pointing directly to the true nature of Self.