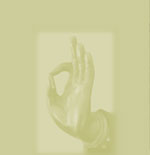 Monday, Dec-22-2014



2014 Christmas Celebration

December 13, 2014
Palo Alto, CA
Saturday, 3:00 PM - 9:00 PM




Registration Information


Pre-registration is closed
At-the-door registration on December 13, space permitting, will be $75.

$50 registered online by December 05
(Preregistration closes December 05)
$75 at the door on December 13

Scholarships
Cancellation Policy



Location



Unity Church
3391 Middlefield Road
Palo Alto, CA 94306
Directions: Map




Schedule & Information


Please arrive on time.



December 13


2pm - Registration begins
2:30pm - Doors open
3pm - Doors close for meditation
9pm - Intensive ends Seating: Seating is provided. Feel free to bring an additional cushion or back support.

Dinner break: Plan to walk or drive to a nearby restaurant. If you choose to bring your own food, please do not bring it into the main hall.

About This Intensive

During the busy Christmas season, many desire to dedicate time to honoring the truth as it manifests through Christ. Adyashanti's annual Christmas Intensive provides a space where we can do just that. This day of community will include meditation, satsang, and singing.