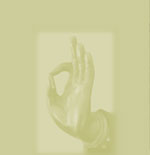 Online Preregistration Tips for Couples
Here are a few helpful tips for people who want to attend a retreat with a partner:
Before you begin the online preregistration process, make sure your partner is registered at www.adyashanti.org with their own email address. (Free email addresses are available at www.yahoo.com or www.google.com.)
If your partner does not have his or her own email address, please submit your retreats preregistration by mail.
You and your partner will be sent separate waiting list and registration confirmations by email 2-3 weeks after the preregistration deadline.