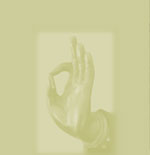 Online Preregistration Tips for Couples
Here are a few helpful tips for people who want to attend a retreat with a partner:
Before you begin the online preregistration process, make sure your partner is set up with membership on Adyashanti.org with their own email address.
You and your partner will be sent separate waiting list and registration confirmations by email 2-3 weeks after the preregistration deadline.
If you preregister as a couple you are each agreeing to attend retreat only if your partner is also admitted. If either of you is willing to attend without the other, please preregister separately.